MoCC 6th Anniversary
As we move towards the future, we leave behind us the traces of our past. Compared to the vast age of the Earth, the timespan of human history is brief indeed. Nevertheless, humans have always been curious, and by reflecting on our history we can better understand the present and even predict the future.
Six years after its establishment, the Jockey Club Museum of Climate Change is launching three new exhibitions on the past, present and future of the human race and the climatic conditions in which we live. Reflecting on past events, can we understand current developments better? Can we see past the numerous obstacles in our way and determine where the road ahead leads? The Museum hopes to inspire visitors by showing that human action can change the course of history. Climate change poses an unprecedented threat to our future, but if we all work together for a sustainable environment, we can overcome this threat.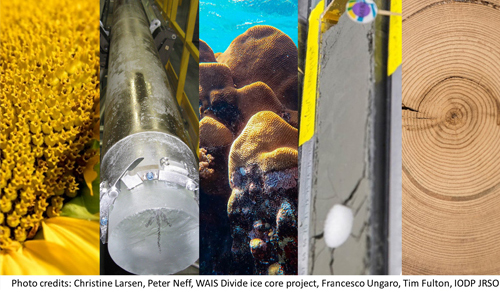 1. 'The Past is the Key to the Future' Permanent Exhibition
Focusing on palaeoclimatology, the new exhibition shows how scientists interpret the unique codes inscribed in various natural materials to discover the laws of nature and reconstruct the history of our planet's changing climate. We also look at the future. What will happen to the Earth as it continues to warm up?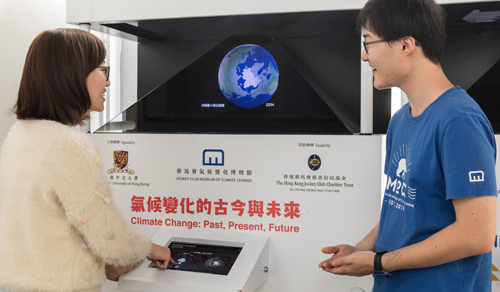 2. 'Climate Change: Past, Present, Future' Mobile Exhibition
Interactive multimedia-enhanced modules will take us on a fascinating journey through time, revealing the importance of climate records and highlighting the current threat of extreme weather. The modules will also explain what climate change means for us and how we can play our part in building a sustainable world. We will also learn what a future city ought to look like, and what each of us can do to combat the threat of global warming.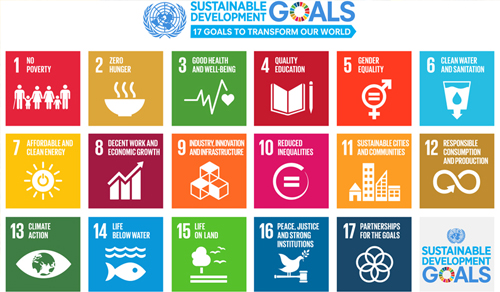 3. The 'SDGs in Action' Exhibition (will be launched in 2020)
With the help of advanced visual effects, the new exhibition will explain the SDGs and encourage us to take steps to combat climate change and to achieve a sustainable future. Knowing the Earth is suffering from human impact and in turn, the Earth's natural responses cause severe damage to human society. Protecting our planet while continuing to pursue socio-economic development requires determination and cooperation from all of us. We may sometimes despair of reaching our goal, but we should never forget that every journey starts with a single step.
We have entered an era when humans can use the Earth's history to predict its future. At present, the future looks daunting. But if we all act now, we still have time to save our planet and shape a better future for ourselves.