Friday 04 December 2015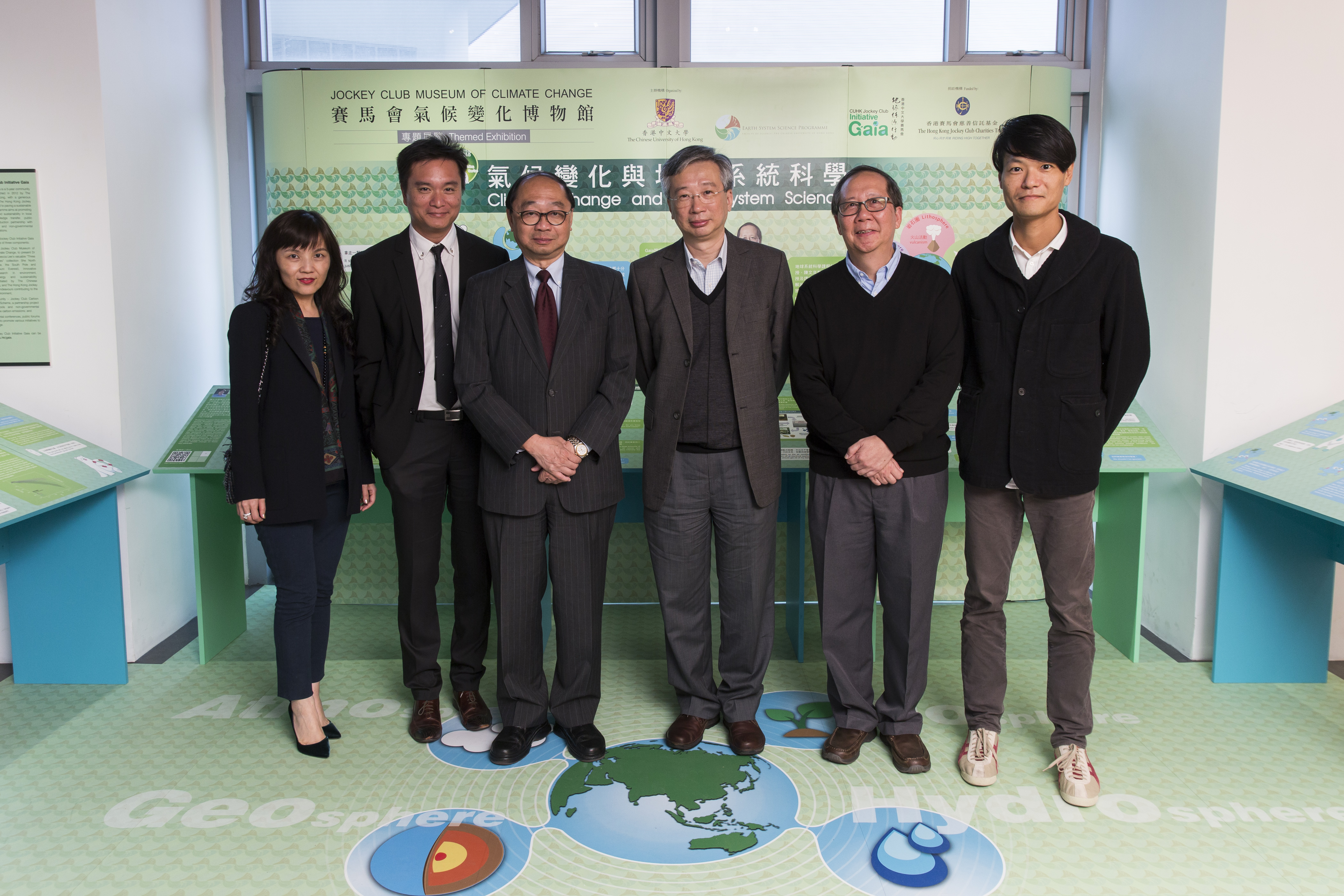 The MoCC is, in collaboration with the Earth System Science Programme of CUHK, hosting a themed exhibition on Climate Change and Earth System Science between 4 December 2015 and 29 February 2016. The kickoff of the exhibition was a themed talk by Professor Wong Teng-fong, Director of the Earth System Science Programme. People from educational organization, local schools and tertiary institutions attended the talk.
The exhibition uses vivid conversations to illustrate the latest research in earth system science and explain the interconnections of earth systems and climate change. After the Themed Talk, the participants, together with the MoCC interns, visited the exhibition, and participated in the fun quiz by scanning the QR codes on the display panels, strengthening the understanding on researches about climate change.