Saturday 20 Mar 2021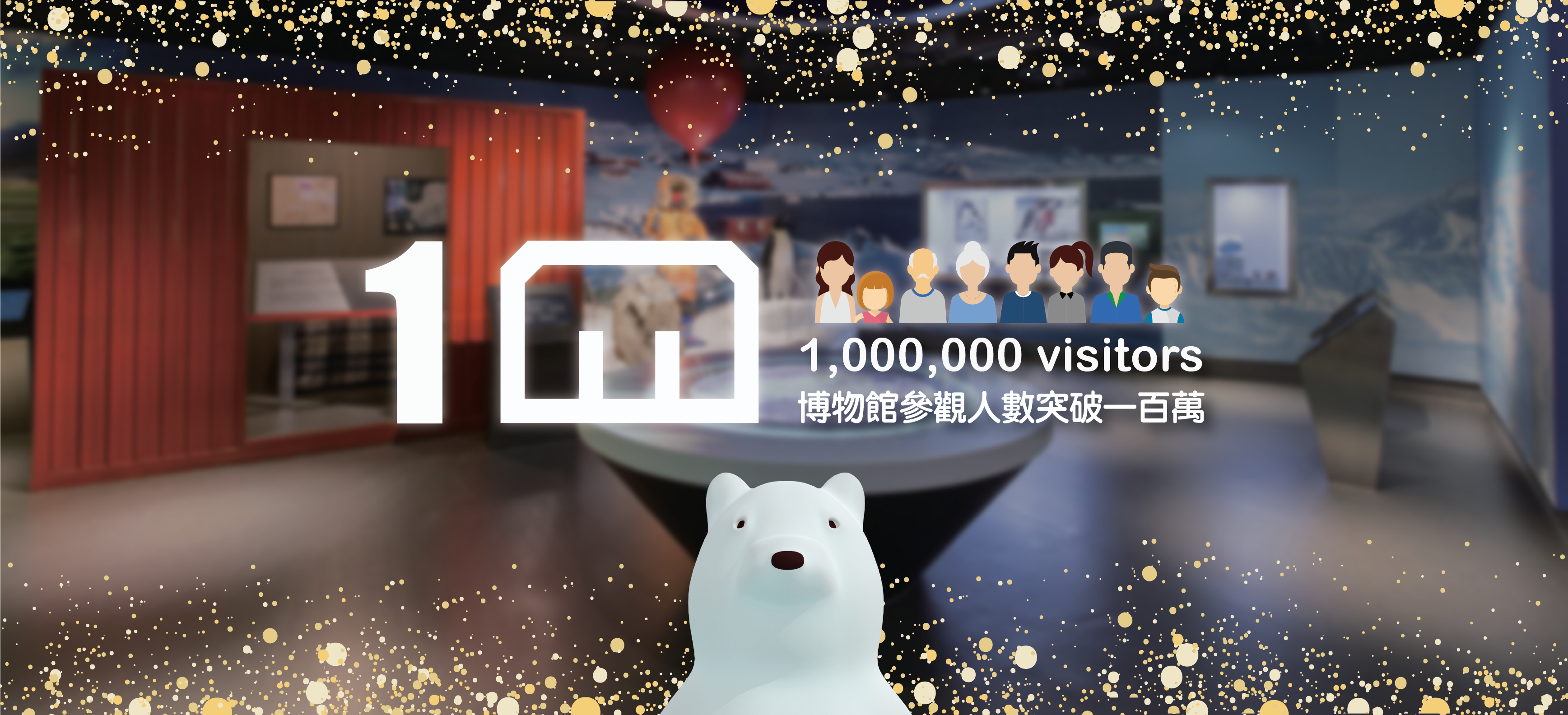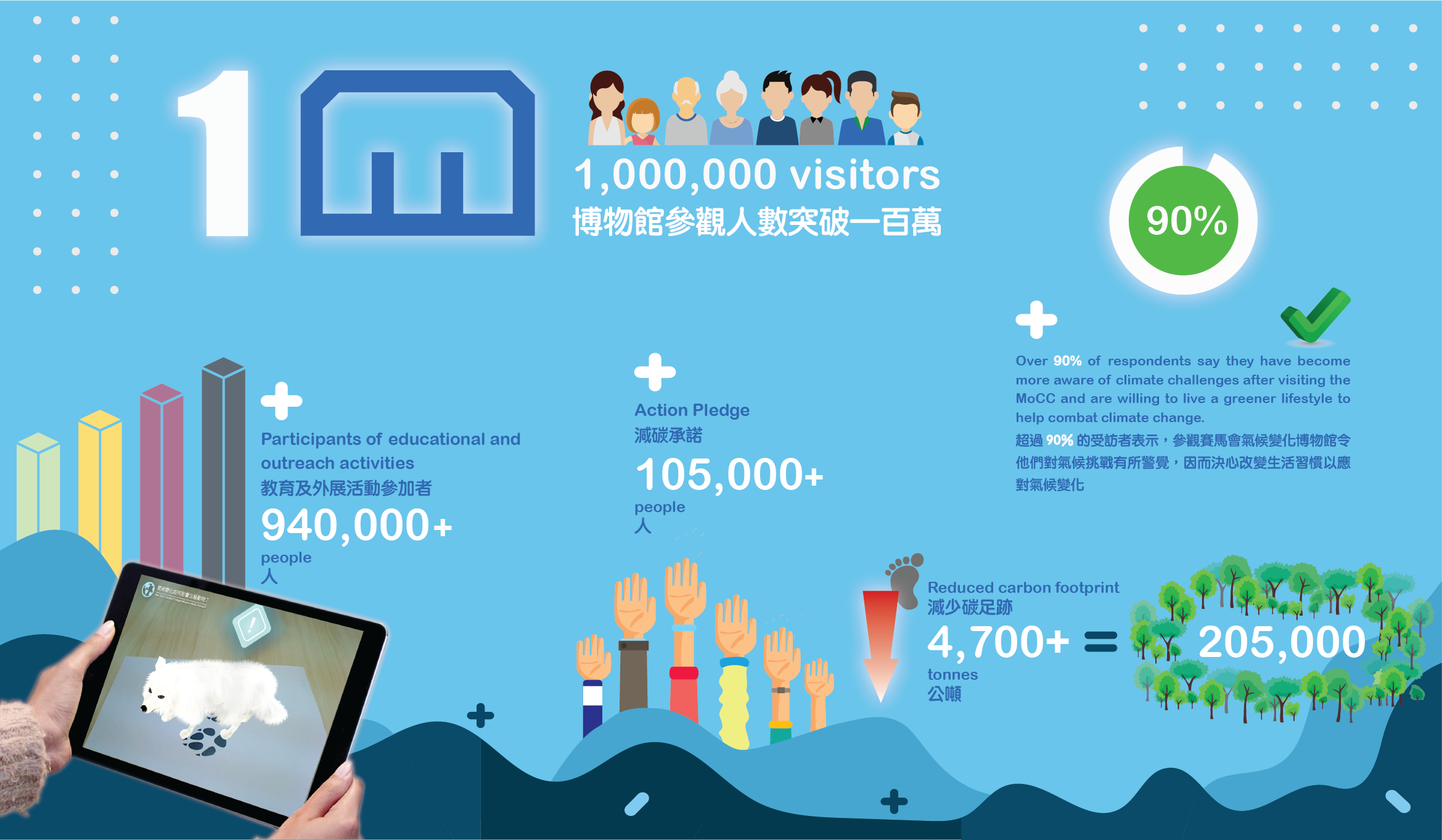 The Jockey Club Museum of Climate Change (MoCC) of The Chinese University of Hong Kong (CUHK) welcomed its one millionth visitor on 20 March 2021.
Established in December 2013, the MoCC is dedicated to offering an interactive, multimedia exhibition that showcases valuable collections and the latest information about climate change. It also offers eco-tours of the prime ecological sites and green facilities on the CUHK campus to extend the museum visit to environmental conservation and sustainability. Over the years, the MoCC has evolved from an environmental education site, where people came to learn about climate change, into a proactive sustainability educator that reaches out to the community by taking its exhibits to the public and promotes climate-friendly behavioural change. Thanks to the Virtual Tour and Mobile MoCC, the MoCC can now be visited both in person and remotely.
The important milestone of one million visitors is the result of not only our valued visitors, but also the collaborative efforts and continued support of the MoCC's mentors, friends and supporters in taking climate action throughout the years. The encouragement and congratulatory messages we have received remind us the importance of, and the need for, collaborative climate action to create a sustainable future.
Congratulatory Messages
Professor Rocky S. Tuan
Vice-Chancellor and President, The Chinese University of Hong Kong
Co-Chair, Hong Kong Chapter of the United Nations' Sustainable Development Solutions Network
Mr Leong Cheung
Executive Director, Charities and Community, The Hong Kong Jockey Club
Co-Chair, Hong Kong Chapter of the United Nations' Sustainable Development Solutions Network
Dr Cheng Cho-ming, JP
Director, Hong Kong Observatory
Member, CUHK Jockey Club Museum of Climate Change Steering Committee
Dr Rebecca Lee, MH
Founder, Polar Museum Foundation
Member, CUHK Jockey Club Museum of Climate Change Steering Committee
Mr Davis Bookhart
Head of Sustainability, The Hong Kong University of Science and Technology
Ms Joyce S. Lee
President, IndigoJLD Green + Health
Incoming Chair, American Alliance of Museums Environment and Climate Network
Ms Josephine Woo
Executive Director, Education and Special Projects, Ocean Park Hong Kong
Media Interviews