10 Jun – 30 Nov 2021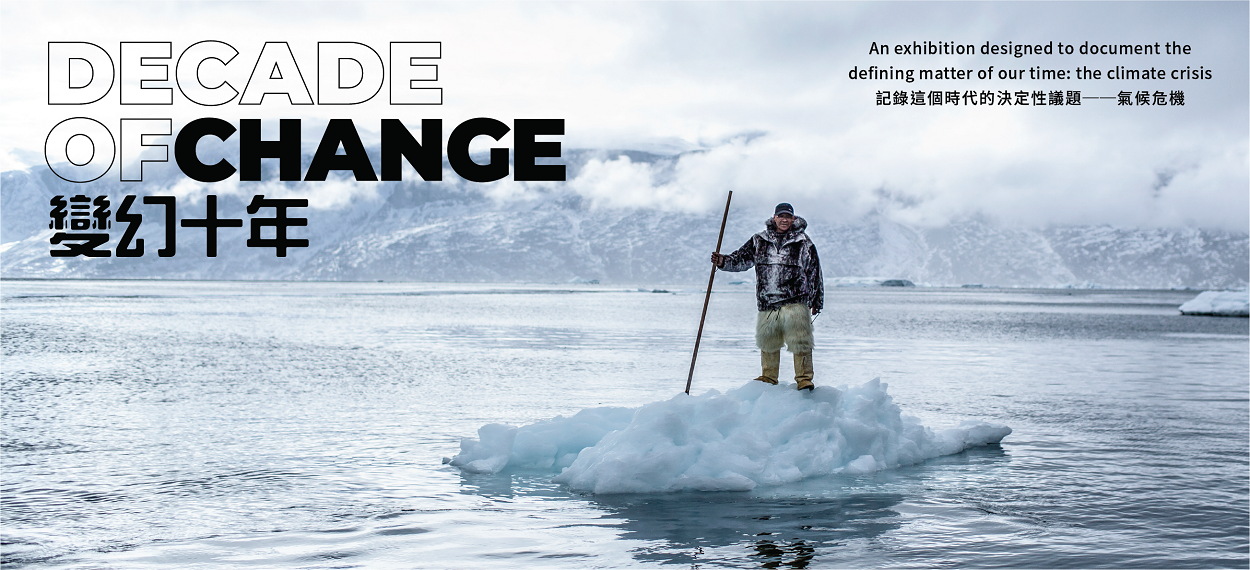 The Jockey Club Museum of Climate Change of The Chinese University of Hong Kong (CUHK) is pleased to announce the extension of Decade of Change, a photographic exhibition that documents the defining challenge of our time, the climate crisis, until 30 November 2021 in light of the overwhelming response since its launch on 10 June this year. The exhibition has been arranged in collaboration with the UK-based digital media organisation 1854 Media and the British Journal of Photography. Members of the public are welcome to visit and admission is free. The exhibition has also been made available for everyone online.
The Hong Kong exhibition is the first stop in a global series of exhibitions to publicise the inaugural Decade of Change award. This award, introduced by 1854 Media and the British Journal of Photography, aims to harness the universal power of art and imagery to galvanise the public into climate action. The exhibition showcases 61 award-winning entries from three categories, namely the Stories Competition, the Moving Image Competition and the Single Image Competition. The winning entries were selected by a panel of leading figures from different streams; amongst them were Angela Glienicke, Picture Editor at Greenpeace, Miranda Massie, Director and Founder of the Climate Museum in New York, and Tim Brooks, Vice President of Environmental Responsibility of The LEGO Group.
In June 2021, the latest Sustainable Development Report by the United Nations (UN) revealed that, for the first time since the adoption of the UN Sustainable Development Goals (SDGs) in 2015 by the international community, progress in implementing the SDGs had gone backwards. Global challenges arising from the Covid-19 pandemic, climate change and the biodiversity crisis are mounting, and the fragility of our planet is becoming ever more apparent. The Decade of Change exhibition offers a timely occasion to bring together voices from around the world in an urgent and hard-hitting exploration of the sustainability crisis, celebrating all that we have to protect, and warning against all that we have to lose.
Decade of Change Exhibition
Exhibition period

10 June – 30 November 2021

Opening hours
Mondays to Saturdays: 9:30 am – 5:00 pm (closed on Wednesdays and public holidays)
In view of the pandemic situation, pre-visit registration is required for all visits to the exhibitions. For details, please visit the museum's website: https://www.mocc.cuhk.edu.hk/
Venue

Jockey Club Museum of Climate Change
Yasumoto International Academic Park 8/F
The Chinese University of Hong Kong

Online preview
https://www.mocc.cuhk.edu.hk/decade-of-change
Enquiries
3943 9632; mocc@cuhk.edu.hk