Thursday 16 Jun 2022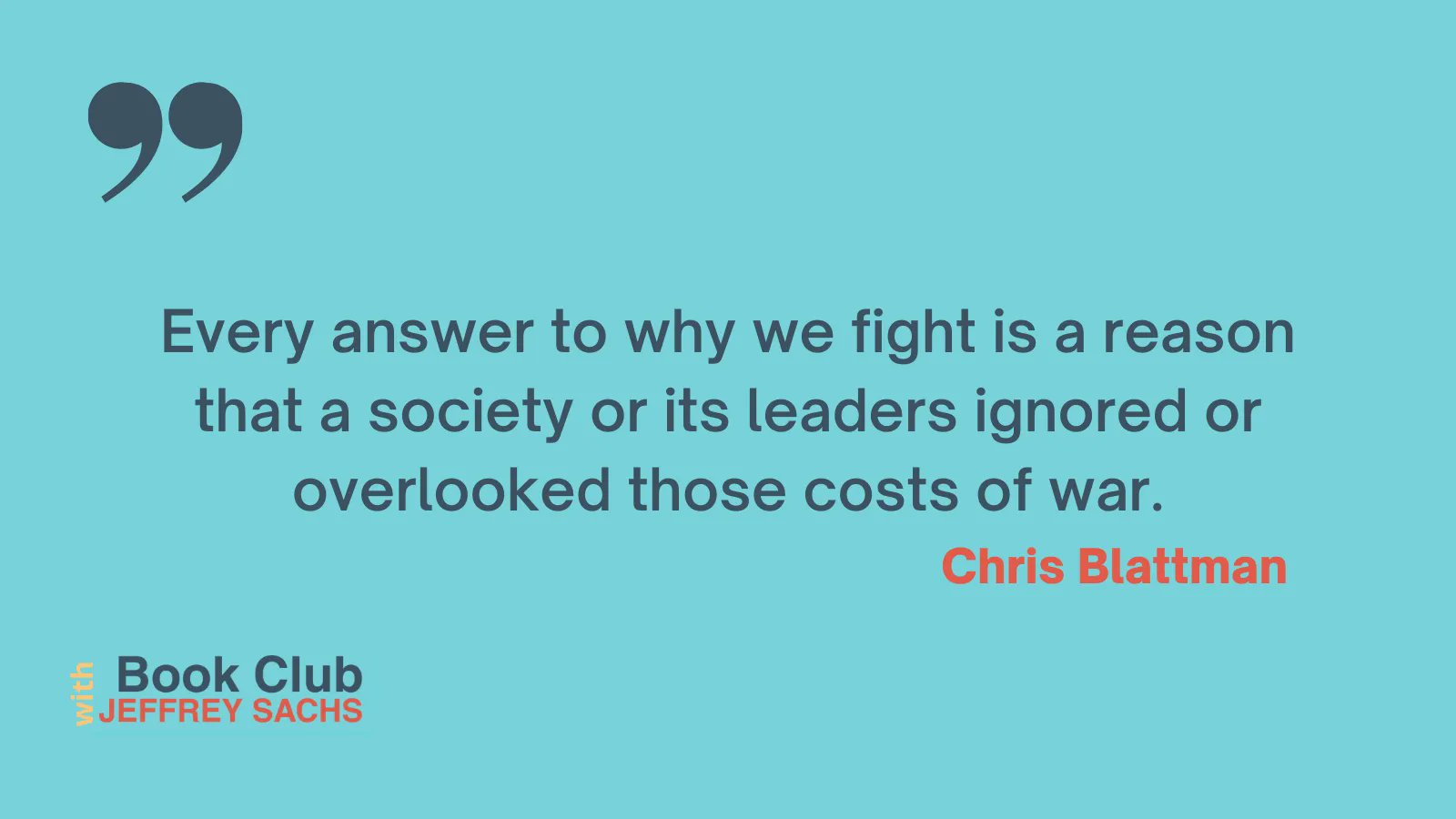 The Book Club with Jeffrey Sachs is now presented in podcasts, with a new episode airing in the first Tuesday of each month. Find 'Book Club with Jeffrey Sachs' on Apple Podcasts, Google Podcasts, Spotify, and other major podcast apps. Be sure to subscribe for episode updates! The episodes can also be accessed directly here.
Join Professor Jeffrey Sachs and Professor Christopher Blattman in exploring the dynamics of war and peace as they discuss Blattman's, 'Why We Fight: The Roots of War and the Paths to Peace'. In his latest book, Professor Blattman argues that violence is not the norm and identifies 5 reasons leading to outbreak of wars. More importantly, he suggests how peacemakers can shed light on these reasons to prevent and mediate conflicts.
As armed conflict rages in Ukraine, listen in on this timely and vital conversation to learn more about 'Why We Fight' and how we can end wars.
How to engage
Watch
Watch the monthly author conversations. Past session recordings are in the SDG Academy Library for on demand viewing.
---
About the Book Club with Jeffrey Sachs
Hosted by Columbia University Professor Jeffrey Sachs, the eminent thought-leader in economics and sustainable development, the Book Club features monthly interviews with renowned authors about their ground-breaking work in sustainability, economics, history, social justice, and more.
All information about the Book Club with Jeffrey Sachs can be found at www.bookclubwithjeffreysachs.org.