Thursday 26 Oct 2023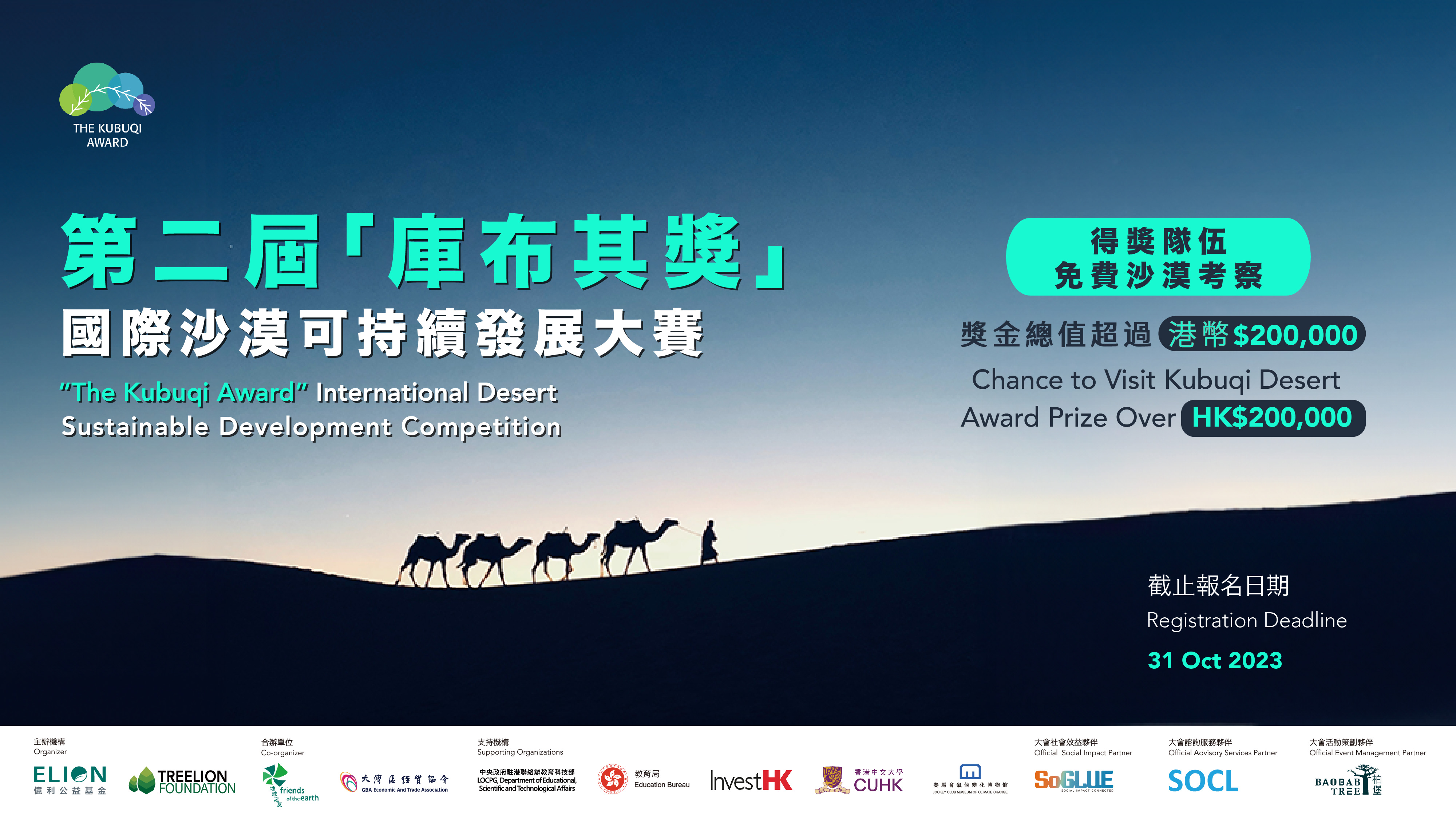 Friends of MoCC are now cordially invited to join the 2nd Kubuqi Award briefing session!
The Second Kubuqi Award: International Desert Sustainable Development Proposal Competition & "Speak Sustainability" Secondary School Short Video Contest aims to advocate global and national sustainable development and ecological conservation among the students, encourage students to look into the national status and contribute to the environmental governance of the "Belt and Road" Initiative.
University participants can demonstrate their knowledge of innovative technologies and collaboratively express ideas for sustainable solutions from different study backgrounds or universities. Secondary school participants will create short videos to demonstrate their knowledge and thoughts on environmental and sustainable development issues.
We are happy to invite Ms Natalie Chung, a young climate advocate in Hong Kong to share her experiences and perspectives on climate change. Mr Plato Yip will also introduce "Green Economy" and the Kubuqi Sustainability Model, further broadening one's horizons and offering new insights for your career path exploration.
After the briefing session, a guided tour will be arranged for participants.
Briefing session
Date: 26 October, 2023 (Thursday)
Time: 2:30 PM - 3:30 PM, 3:30 PM - 4:30 PM for guided tour
Venue: Jockey Club Museum of Climate Change, Yasumoto International Academic Park 8/F, The Chinese University of Hong Kong
Audience: Open to Public
Registration: https://docs.google.com/forms/d/e/1FAIpQLScUGfEUFQbhDAdAgPDFvyZltgT7pEjN4wNwSUhwJ1fkd4TswA/viewform